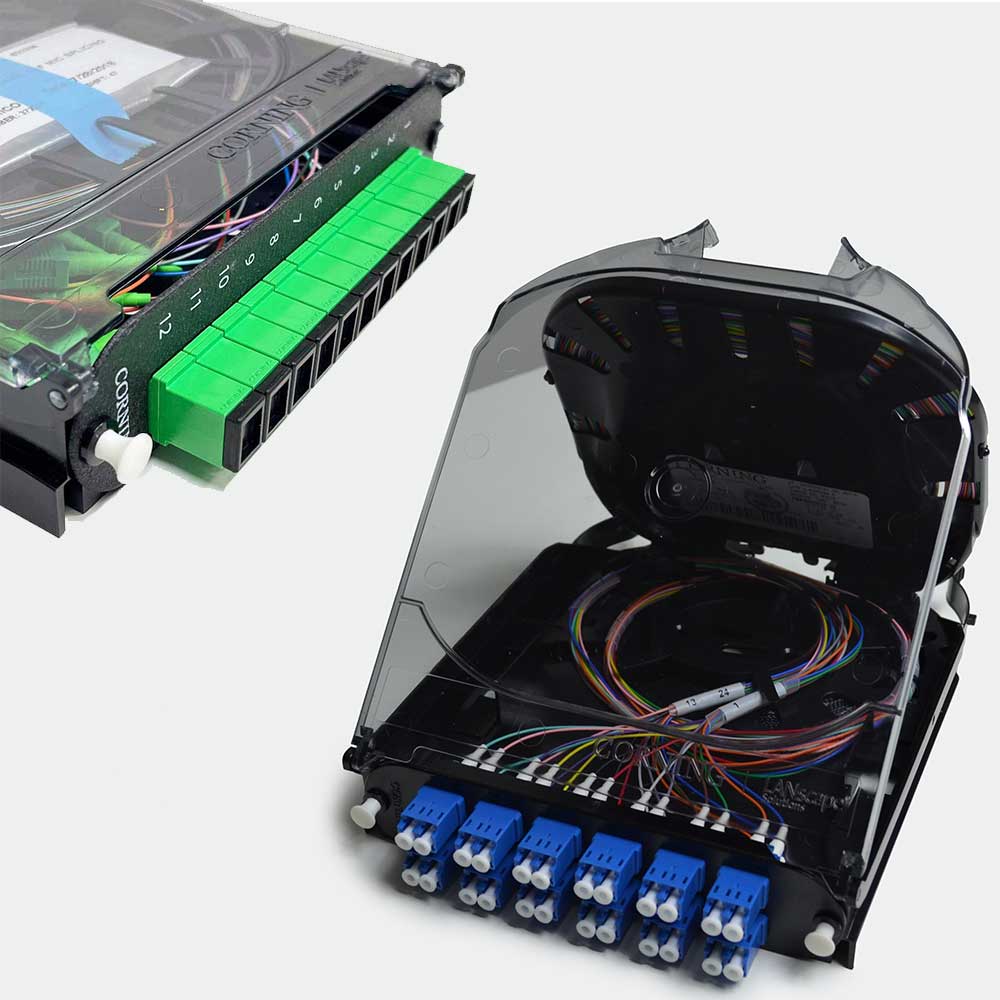 Fiber Optic Splice Cassette
iFiber Optix's splice housings are standard footprint compatible, offering up to 24-fiber interconnections in a single slot. The splice housing is available in 12 and 24-fiber counts. iFiber Optix's large inventory carries both SC for 12-fiber and LC for a maximum port of 24-fibers. This splice housing encases three items — an adapter plate, the pigtail, and a splice tray. This product's arrangement benefits installers, as it saves time and boosts efficacy in splicing and patching. This splice housing is convenient and workable for connecting with enclosures and rapid field splicing.
iFiber Optix's splice housings are pre-loaded, promoting ease of quick fusion splicing of an individual or fiber pigtails while utilizing the same space-saving platform as the standard splice enclosure. Pigtail housings have 900 μm at the connector panel for added durability and colored 250 μm for the proficiency of splicing. They have strain relief pre-applied to the assemblies at our manufacturing facility. Furthermore, pigtail housing reduces exertion by integrating all of its features and details into one superior component.
High Density Splice Cassette
What is a fiber splice cassette?
The splice cassette is removable in order to assemble fiber optics with a splice unit. The front panel can also be removed to splice the fibers to various connectors. Since modern corning splice cassettes already contain a splice tray, a splice holder, couplings, and pigtails, the installation of the cables is facilitated.  often called organizers or splice trays, are designed to house and protect your splice protectors and manage the incoming and outgoing fibers.
Footprint: LGX, Corning, and High-Density.
Fiber Count: 6 fiber, 12 fiber, and 24 fiber
Connector type: SC, SC/ APC, LC, and LC/APC.
Fiber Type: Singlemode, Multimode Beige OM1 – 62.5UM, Multimode Aqua OM3/OM4 – 50μM.